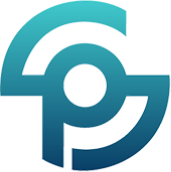 05/16/2023- Middlesex, NJ: Lampworking glasses come with different types of lenses that are primarily dependent on the kind of glass you're working with. If you consider getting your lampworking glasses from Phillips Safety, you will have plenty of options and the right opportunities.
That means, sadly, you cannot buy one pair of hot glass eyewear or lampworking glasses and handle all the various types of glasswork. If you're working with small glass, you will want a different kind of lens than when you are working with large glass. That's because of the proximity you'll have depending on the size of the glass and the level of detail you want to have with the glass you're working with.
We'll look at some lampworking glasses for small pieces and their respective filters that are your best options.
Philips 202 filter
The first option that is great when looking for lampworking glasses for small glass is the Philips 202 filter. It's an excellent option for those that work with high ambient light, which is common when working with hot glass. It provides UV protection up to 390nm and protection against sodium flare.
In addition, it has a low light transmission at 38%. They have weak infrared protection but make up for it with excellent color and clarity.

The Philips 202 lampworking glasses 70F is an excellent option that showcases those violet-colored lenses. They are very strong but lightweight, so you can wear them all day like normal glasses, and they come in a charcoal gray color. They also come with permanent side shields that provide peripheral protection against sparks and other debris.
Sodium Flare Polycarbonate filter
These blue-tinted lenses are quite similar to Didymium lenses. They're excellent for protecting against solar flare and also provide a certain amount of UV protection but not as much as regular sunglasses do.
In addition, they have a high visible light transmission meaning it's always clear to see through them, but they aren't the best option for ambient light situations. Still, these are an excellent option for small glass working as they help with clarity and color recognition.

The Sodium Flare Poly Lampworking Glasses 282 are a semi-rimless model, meaning they're one of the lightest flameworking glasses out there. They come in a wraparound design, so there's no need for side shields, and they come with nose pads that are rubberized for all-day comfort. When it comes to color options, you can get these in black.
Boro view 3.0
Typically used for borosilicate glass, these lenses will provide maximum UV and Infrared protection compared to the other lenses. They may not be as great for color clarity, but it is still a great option when working with small glass pieces.

The BoroView 3.0 Lampworking Glasses 375 come with green lenses that provide decent color recognition, excellent UV blockage, and infrared protection. They come in a wraparound, rectangular frame and are as lightweight as the other options. In addition, you can get these in either a tortoise or black color. An excellent choice for hot glass eyewear protection.
Where to get the best Lampworking Glasses
The best lampworking glasses for small pieces are available here at Phillips Safety. Make sure to check our collection of lampworking glasses to find exactly what you want. If you have any questions, talk to our experts through our chat, e-mail us at service@phillips-safety.com, or give us a call at +1 866 575 1307.
About Us:
Phillips Safety Products Inc. is the world leader in occupational safety products. Phillips Safety specializes in safety glasses for laser, radiation, welding, and glass working among others. The Company's products include laser safety glasses, radiation safety glasses, glassworking eyewear, and welding safety glasses. Phillips manufactures other safety products, including sheeting, barriers, signs, glass, and lenses. The Phillips family has been in the occupational safety industry for over 100 years and continues to play an active role in the community. Don't hesitate to be a part of the Phillips Safety family. If you need help or more information about our products, e-mail us at info@phillips-safety.com, or call us at 1-866-575-1307.
Like us: https://www.facebook.com/PhillipsSafety/
Follow us: https://www.instagram.com/phillips_safety
Subscribe us: https://www.youtube.com/@PhillipsSafety
Contact Detail:
Company Name: Phillips Safety Products, Inc
Contact Person: Media Relations
Email: Send Email
Phone No: 1-866-575-1307
Address: 271 Lincoln Blvd
City: Middlesex
State: NJ 08846
Country: United States
Website Url: https://phillips-safety.com


Source: www.PRExhibition.com