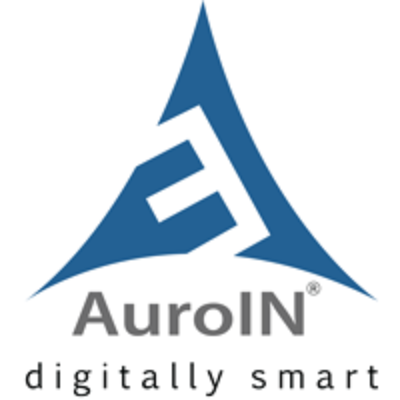 Improve the effectiveness of your online content
January 17, 2023 – New York City, NY – AuroIN LLC is excited to announce the restart of the service of infographic marketing this new year in the post covid scenario.
Everything on social media is content. Content is rapidly moving beyond marketing to become an element of how people connect with the world around them. The tremendous volume of content created and shared online today demonstrates how simple it is to connect with your audience. However, as technology advances, it may become more difficult for online marketers and brands to compete for the spotlight. At the same time, your target audience may have difficulty locating you.
So, how do we solve this mystery?
Infographics could be missing in your content marketing strategy. The content marketing solution you seek is to invest in high-quality visual content assets such as infographics.
AuroIN believes that by combining influential storyline and proper information briefing, infographics can help you convey information more effectively and creatively. In a nutshell, infographics enable you to deliver information, express ideas, and convey a story in a couple of seconds.
Infographics can aid you in winning the media exposure war
Individuals are always drawn to displays. People tend to focus on images more than they do on words. Infographics can effectively attract the viewer's attention if words are unsuccessful in doing so. Your viewers will be even more interested in your content if it is simpler to understand whenever you show facts effectively using graphs, charts, and tables. However, captivating and imaginative information might help your work become popular, increasing the number of viewers you can attract.
Infographics increase viewers
Infographics are an excellent method to attract followers on social media. As your social media audience expands, it creates additional opportunities for better consumer interaction, raising brand equity and resulting in actual consumers.
Infographics can enhance the results of seo strategies
You can expand your viewers and aid your content to go viral by making interesting and appealing infographics. Benefits can also be gathered by linking and sharing the infographics through social media marketing. Additionally, infographics are simple to integrate into any piece of content.
Infographics help increase brand recognition
Increased brand recognition is one of the main goals of infographics. Infographics can surely aid your content marketing strategies in a variety of ways. Infographics can be used to provide key information to your viewers instead of long texts to promote your business. Furthermore, the company's logo, website and contact details can be added.
Infographics are not just for internet marketing
End up making use of banners, posters, and brochures to promote your infographics offline. This is a massive benefit if your market segment is local or made up of people who prefer to hold something substantial. You can enhance your contact and ROI when you go beyond online marketing.
Businesses must go beyond its circumference in order to grab the curiosity and focus of their customer base in today's intensely competitive industry. Using infographics in your content strategy will make it easier for you to succeed in the market. Additionally, creating infographics is entertaining and informative in addition to being visually attractive. Consequently, individuals are captivated more through images by nature; therefore Infographics are a great choice to capture their viewer's attention.
Still skeptical? For immediate assistance, please visit auroin.com, or if you'd prefer to speak with a specialist, please call 315-533-1323 or send an email to sales@auroin.com.
About AuroIN: AuroIN is a full-service digital marketing agency in NYC that has been in business since 2000 and offers comprehensive support for its clients' digital marketing programs. The experts at AuroIN understand both the importance of business principles and the nuances of cutting-edge digital technologies. AuroIN offers every digital marketing service imaginable, from research and planning to brand development, content marketing, social media marketing, and local SEO.
Like Us: https://business.facebook.com/AuroIN
Subscribe Video: https://www.youtube.com/user/auroin
Retweet us: https://twitter.com/auroin
Contact Detail:
Company Name: AuroIN LLC
Contact Person: Media Relations
Email: Send Email
Address: 285 Fulton Street, Suite 8500
City: New York
State: NY – 10007
Country: United States
Website Url: https://auroin.com/contact/


Source: www.PRExhibition.com