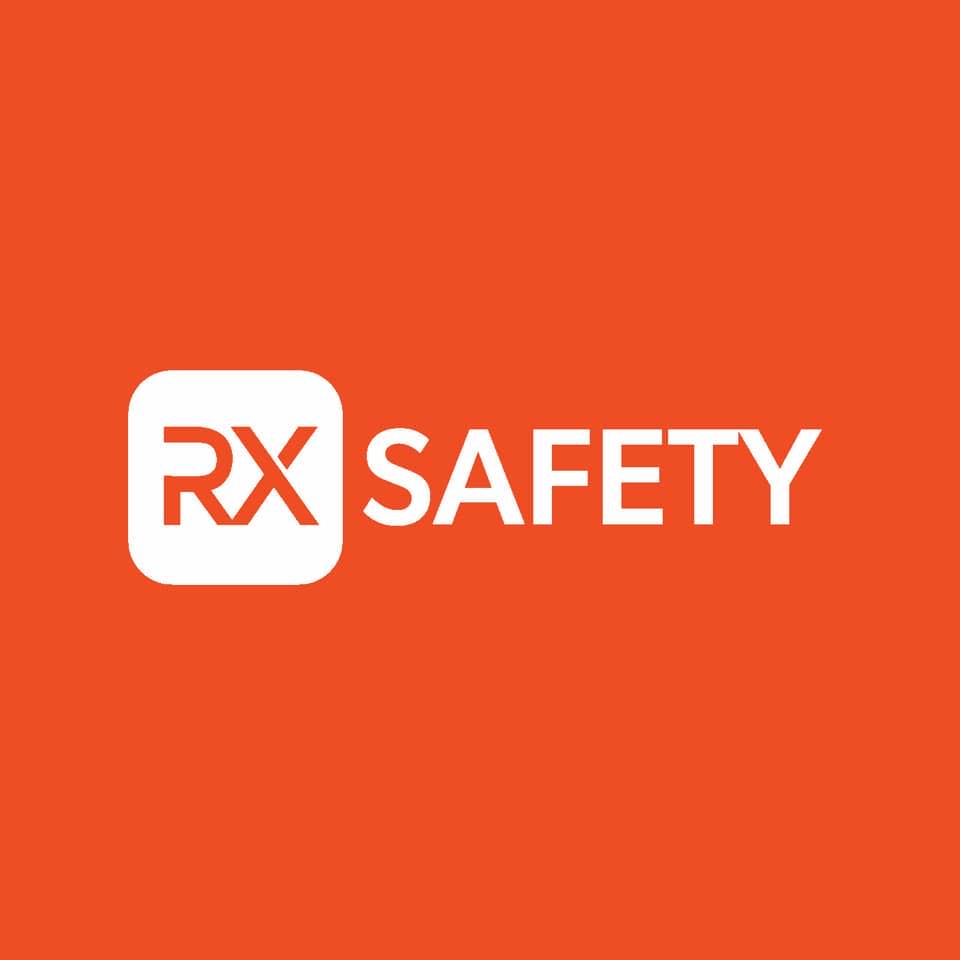 08/16/2022 – Middlesex, NJ: Getting poor quality when promised superior optics can easily be frustrating. You spend hard earned money on eyewear that promotes durability and lifestyle enhancements, all to find that those promises end up coming short.
The Bobster brand is a great solution to your performance eyewear needs. Known for their quality motorcycle glasses, they've expanded into safety, tactical, and powersport to give you the ultimate eyewear performance on many occasions.
So let's talk about it.
In this brief article, we'll discuss the mission behind the Bobster brand stand and how they stand out from the crowd. We'll also dive into some of their most popular performance sunglasses and highlight their amazing features. So hang tight–the solution to high performance and tact may be moments away.
About the Bobster brand
The Bobster brand originated in 1994 with motivation and drive to design eyewear for those with active lifestyles and those involved in performative activities. Since then, they've provided countless solutions in the eyewear industry for the lives of their customers, providing quality and functional sunglasses and goggles that could withstand any obstacle.
Today, they continue to produce eyewear in over 30 countries from their facility to San Diego, California. Merging advanced technology with modern trends, individuals can have superior optics and look good anywhere they go–on a tactical mission, on the road, and even walking down the street.
Now, let's dive deeper.
A closer look: Bobster sunglasses
Bobster Charger Prescription Safety Sunglasses

These motorcycle glasses are highly performative and are great for men and women with active lifestyles.
A wrap around, durable frame, these safety sunglasses are packed with much performance including an anti-fog shatter resistance lens for protection, as well as 100% UV protection to block out harsh light and UV rays while outdoors. They come in several colors, are RX available, and meet industry standards for greater impact protection against debris and other elements when encountered.
Bobster Rally Prescription Safety Sunglasses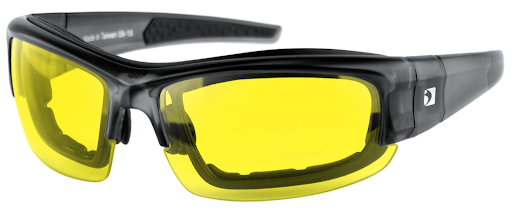 Feel free to take the Bobster Rally sunglasses on your next motorcycle ride, or active adventure.
These sunglasses are packed with superior performance–and what's not to love. Features include a foam gasket to reduce fogging, interchangeable lenses, shatter resistant components, and UV protection. They're also extremely durable and don't compromise on safety as they meet rigorous standards for ANSI Z87.1-2003+ and EN 166 European safety standards as well.
The Bobster Ambush II Prescription Safety Sunglasses

The Bobster Ambush II glasses are extremely versatile–whether you're on the bike or need safety glasses for your next work or personal project, you can look stylish while doing so.
For starters, these sunglasses are wrap around frames that transform into goggles with a goggle strap. With a removable, advanced foam gasket, these glasses promote clear and premium vision. They also have interchangeable, shatterproof lenses and meet rigorous industry safety for optimum safety.
RX Safety, a distributor of Bobster
So there you have it. A closer look at all things Bobster Sunglasses. From brand to sunglasses perfect for many active and performative occasions, you get unprecedented quality and performance, time and time again.
Because RX Safety is an official distributor of Bobster sunglasses, we have a variety of styles and colors that complement many aesthetics, as well as fair prices.
If you have any questions, feel free to contact us. Our customer service representatives are highly skilled and can be reached online or by phone.
About Us:
Rx Safety is an American manufacturer of affordable prescription safety glasses and performance eyewear. A family-owned and operated business, with a state-of-the-art digital ophthalmic lab and the online store providing affordable, top-of-the-line prescription safety glasses, sunglasses, and performance eyewear on the market. All the safety glasses always meet or exceed the ANSI Z87+ standards for high impact, to be safe and secure while working in any kind of hazardous environment. Besides standard safety glasses, we offer a broad selection of prescription shooting and tactical glasses, prescription youth sports glasses, fishing, and motorcycle glasses designed and tested to meet our high standards. As an authorized distributor of Wiley X, Bobster, ESS, and BodySpecs, Rx-Safety.com offers a full line of prescription safety glasses straight from the manufacturer at wholesale prices. Feel free to call at 732-356-1493 or email at service@rx-safety.com.
Like us: https://www.facebook.com/RxSafety/
Follow us: https://www.instagram.com/rx_safety/
Subscribe us: https://www.youtube.com/user/RXSafetyVideos/
Retweet us: https://twitter.com/RXSafetyEyewear/
Contact Detail:
Company Name: RX Safety Glasses
Contact Person: Ryan Phillips
Email: Send Email
Address: 123 Lincoln Blvd, Middlesex
State: NJ 08846
Country: United States
Website Url: https://rx-safety.com/


Source: www.PRExhibition.com