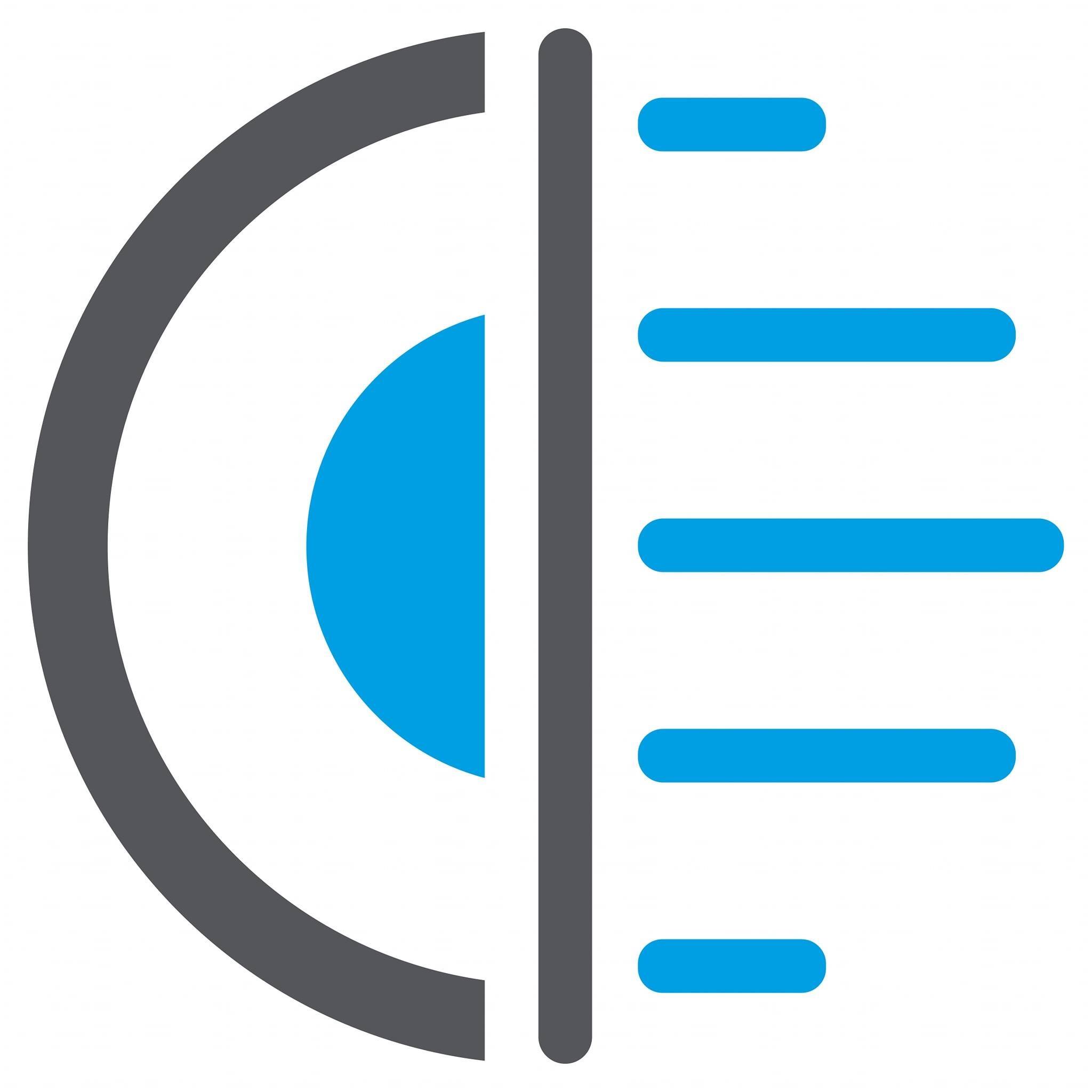 05/27/2022 – Belfast, Northern Ireland, UK: We work hard to pinpoint the right partners and manufacturers for prescription safety glasses. At Safety Protection glasses, we want to have a large selection of safety glasses with a wide array of prices so that everyone can grab a pair of safety glasses and have options when they do so.
As an official distributor of Bolle Safety glasses, this is one of our decisions where we work with a high-quality provider of prescription safety glasses while at the same time making sure they are as affordable as possible with the prescription.
Below find our staff choices of Bolle prescription safety glasses.
Bolle Kick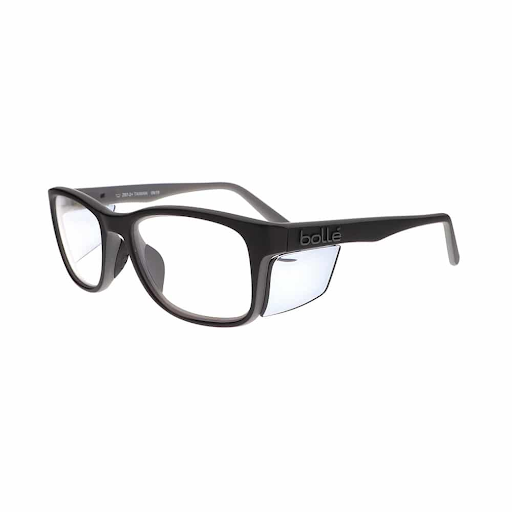 These ANSI Z87-2+ rated prescription safety glasses may be just the ones you're looking for. A no-nonsense pair of safety glasses perfect for those on the construction site or when handling dangerous materials.
They come with permanent side shields that are also tinted to help protect them from any unwanted or unexpected sharp glares. They come in tortoise, black/grey and black /orange colours, and the design is for both men and women. All of this comes in just under £50. The design of the Bole Kick is also perfect for high prescription lenses as well.
Bolle Drift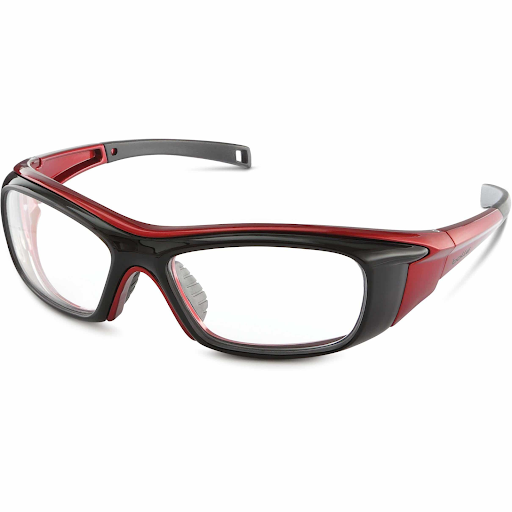 These rectangular-style frames are perfect with their wraparound design for those looking for a tight fit and a larger face to protect. They have nonslip nose pads, so they'll stay on no matter how hot it gets.
At the same time, the Bolle Drift prescription safety glasses have temples designed with comfort in mind. The integrated side shields are moulded which helps keep in line with the overall design. We offer these currently in a bold red-based frame colour.
Bolle Skate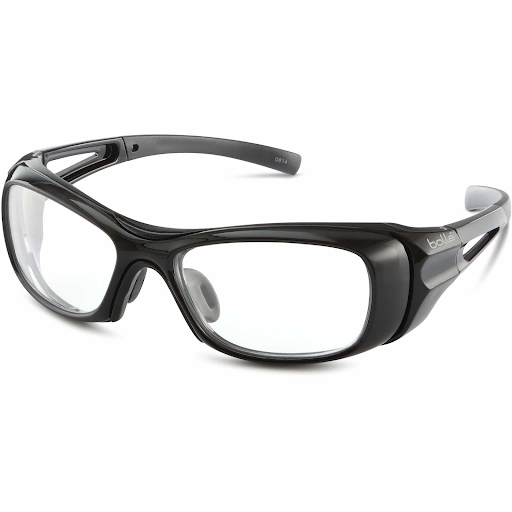 Our final staff choice is the Bolle Skate prescription safety glasses. They come in a six base curve, and with dimensions coming in at 120mm for the temple legs, these are best suited for those with small to medium-sized faces.
The design is also a rectangular wraparound style that also is completely screwless. The Bolle Skate prescription safety glasses we offer come in black/translucent grey and translucent brown. They also come with ANSI Z87+ protection ratings against impact, so you can wear these without any type of worry if your eyes are protected.
To enhance the protection, they come with integrated and permanent side shields to protect your eyes when you can't always see them coming. With the common light frame and rubber nose pads, there won't be any pinching or discomfort with wearing these all day.
Our Bolle options discussed today come at an excellent price point and in wraparound features that are a better option when looking for a snug and protective fit.
Knowing this, it's always important to note that we will always do our best to keep these types of low-cost frames in stock, with as many styles as we can hold, to ensure that you'll have no excuse when it comes to buying prescription safety glasses. Get in touch at info@safetyprotectionglasses.com or call +44 2890 994 190 if you've any queries.
About Us: Safety Protection Glasses, is your number one source for safety glasses. Safety Protection Glasses carries a wide variety of protective eyewear including; Laser Safety Glasses, Radiation Safety Glasses, X-ray glasses, Glassworking eyewear, Welding safety glasses, General safety, and Prescription eyewear. Safety Protection Glasses are one of the UK's largest safety protection glasses manufacturers partnered with Phillips Safety Products, we operate as their European partner. Using quality CNC edging facilities, we can offer the highest quality prescriptions in a variety of frames. We're dedicated to giving you the very best lenses and range of frames for your sector, with a focus on safety, dependability, and customer service.
Like us: https://www.facebook.com/SafetyProtectionGlasses/
Follow us: https://www.instagram.com/safetyprotectionglasses/ and https://www.pinterest.co.uk/SPGGlasses/
Subscribe us: https://www.youtube.com/channel/UC0J43ilfsQruKIOxqMQc0Gw/videos
Contact Detail:
Company Name: Safety Protection Glasses
Contact Person: Ryan Phillips
Email: Send Email
Phone No: +44 2890 994 190
Address: Unit 11, Agnes Street Industrial Estate, Belfast, BT13 1GB
State: Northern Ireland
Country: United Kingdom
Website Url: https://safetyprotectionglasses.com/


Source: www.PRExhibition.com