05/16/2022 – Lutz, Florida: Attenutech is an industry leader in the online radiation protection market. This is due to years of experience outfitting their customers with the best radiation gear on the market. One of the most important pieces of radiation protection equipment for both men and women is the thyroid shield. It protects both men and women exposed to x-rays. A thyroid shield or thyroid guard is a lead collar. It fastens around the wearer's neck and prevents radiation generated by x-rays from harming the patient during imaging. The thyroid shield acts as a barrier against the rays, and should be fitted securely in order to prevent radiation exposure.
Due to the importance of the thyroid shield, Attenutech is always looking for the latest technology on the market. This is why in Spring 2022, Attenutech is proud to offer two new thyroid shield options. Attenutech is proud to offer a collection of products specially curated to minimize increased x-ray exposure risks for patients and medical personnel. Your thyroid is an important gland in your boy that is responsible for the hormones that control your metabolism. In fact, the thyroid is one of the most radiation-sensitive organs in the head and neck. This is why wearing radiation protection is your first line of defense against harmful scatter radiation.
Attenutech new thyroid shield releases are extremely protective for medical radiation procedures. If you're looking for high quality, ultra-protective thyroid radiation protection, look no further than Attenutech' s carefully curated selection! Read on to discover the two new additions to the Attenutech Thyroid shield collection in 2022. These thyroid shields meet and exceed industry standards for protection, durability, and comfort. Head to Attenutech.com today for the complete collection of Attenutech's thyroid shield option, including these great new additions. Of course, Attenutech believes that the thyroid collar should be high quality, well fitting, and ultra-protective for men and women. Attenutech always strives to provide customers with top-of-the-line radiation gear.
U Style Thyroid Shield
The benefit of a U style thyroid shield is the range of adjustability it has. The Attenutech U Style Thyroid Shield is fully adjustable and offers a comfortable fit for patients and medical professionals. This is extremely important due to the nature of radiation testing. The more relaxed a patient is, the more accurate and safe testing is. With standard lead protection of 0.50mm Pb lead equivalency, the U Style Thyroid Collar is available in 7 different colors.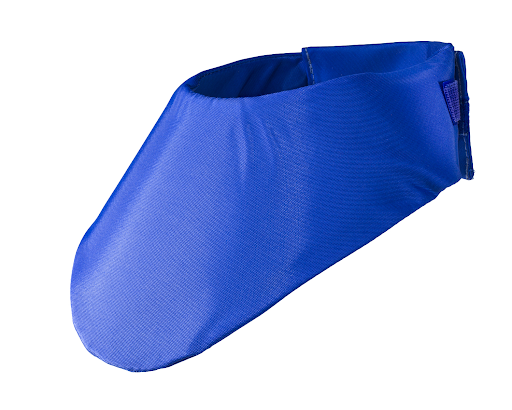 Cap Thyroid Shield
A cap style thyroid shield is perfect for radiation procedures that have a wider area to test and protect against. The CAP Thyroid Shield offers 0.50mm Pb lead equivalency protection, with a large covered area.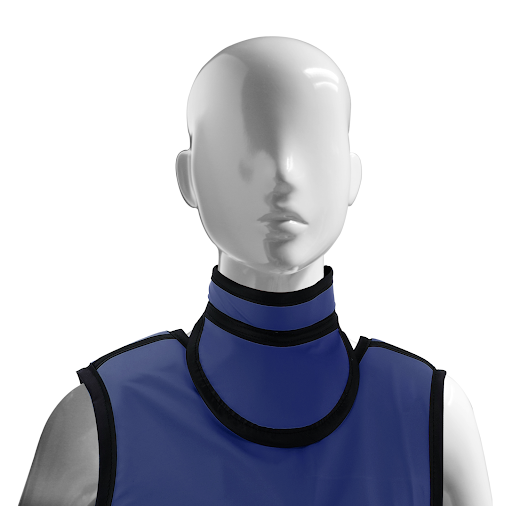 Plus, the CAP thyroid collar has an adjustable Velcro closure. This allows the thyroid shield to essentially be one size fill-all. This helps to cater to a wider demographic of men and women. This means there is even more safety and protection for both patients and medical professionals.
About Us:AttenuTech provides radiation protection products for physicians, techs, nurses, and staff who utilize Fluoroscopy for imaging procedures. At AttenuTech®, we are dedicated to implementing the best radiation protection in high-risk surgical environments. With a manufacturing presence in the United States and Europe, we guarantee the highest quality of products and services in the radiation protection industry. We provide affordable and applicable solutions through state-of-the-art technologies and modern equipment. All AttenuTech® products are CE Certified, and manufactured with strict adherence to applicable laws, standards, and regulations, assuring the highest levels of protection, confidence, and quality.Contact Information:
Like us: https://www.facebook.com/attenutech/
Follow us: https://www.instagram.com/attenutech_radiationprotection
Retweet us: https://twitter.com/attenutech
Contact Detail:
Company Name: AttenuTech®
Contact Person: Ryan Phillips
Email: Send Email
Phone No: +1 813-909-8330, 1-800-757-2703
Address: 24008 State Road 54 Lutz
State: FL 33559
Country: United States
Website Url: https://www.attenutech.com/


Source: www.PRExhibition.com