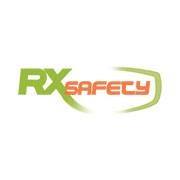 01/05/2022 – Middlesex, NJ: The Wiley X brand has a wide range of lens options for each frame. For the spring of 2022, however, they've announced they'll be upgrading select frames from regular to polarized lenses.
Why is this game changing? Overall, polarized lenses offer more protection for the eyes when outdoors. So if you find yourself doing outdoor activities on the regular, like walking your dog for instance, polarized lenses are for you. Polarized lenses can also be helpful toward light reflections from water as well–and here's why.
Polarized lenses are lenses that are treated for how you experience the outdoors. They block rays of light off horizontal surfaces outside such as water or snow. Instead of that light going inside your eyes and damaging them, it is filtered out by the lens. This provides great health benefits such as reduced glare and eyestrain, providing good overall health and vision.
The intensity of reflected light can be threatening to the eyes. If you're out on the water or driving, reflected light could affect your ability to see clearly. Beyond protecting your eyes from intense light, polarized lenses can allow you to be more aware of your surroundings, and by extension, experience outdoor activities in a safer manner.
That being said, these Wiley X upgrades come as a result of the consistent ambition of the brand–innovation. This brand is always pushing the limits, ensuring that individuals who have the toughest missions or who are in search for the toughest gear, can experience life without limitations. With Wiley X upgrades, you now have better protection and safety for daily living.
Now let's talk about sunglasses.
First, we have the Wiley X gravity. These glasses upgraded the black crystal frame with captive blue mirror to captive polarized mirror lenses. These sporty frames are both ANSI and military approved, making them highly safe and efficient. They work by reducing glare without affecting color and are prescription available. They also provide 100% UVA/UVB protection.

Next, we have the Wiley X Kingpin. They upgraded the matte black frame with captive gold mirror lenses to captive polarized gold mirror lenses. Also ANSI industry approved, these glasses feature a lightweight frame, merging safety and comfort. They are also prescription available, providing accessibility to individuals alike.

Lastly, we have the P-17. One of their best sellers, Wiley X upgraded the captive polarized platinum flash lenses. These sleek frames are extremely comfortable and safe, being ANSI approved as well. They are also great for blocking out peripheral light and provide 100% UVA/UVB for overall eye health and protection.

RX, the official distributor of Wiley X, also offers a wide range of lenses, colors and coatings to best suit the customer's needs. A family-owned business, they are now the leading online prescription safety eyewear store, as well as performance eyewear. For more of Wiley X, and additional top-performing brands, feel free to search everything RX Safety–we are sure that you will find brands like Wiley X that compliments your unique eyewear goals.
Inquire online or simply give us a call–we're happy to assist you.
About Us:
Rx Safety is an American manufacturer of affordable prescription safety glasses and performance eyewear. A family-owned and operated business, with a state-of-the-art digital ophthalmic lab and the online store providing affordable, top-of-the-line prescription safety glasses, sunglasses and performance eyewear on the market. All the safety glasses always meet or exceed the ANSI Z87+ standards for high impact, to be safe and secure while working in any kind of hazardous environment. Besides standard safety glasses, we offer a broad selection of prescription shooting and tactical glasses, prescription youth sports glasses, fishing and motorcycle glasses designed and tested to meet our high standards. As an authorized distributor of Wiley X, Bobster, ESS, and BodySpecs, Rx-Safety.com offers a full line of prescription safety glasses straight from the manufacturer at wholesale prices. Feel free to call at 732-356-1493 or email at service@rx-safety.com.
Like us: https://www.facebook.com/RxSafety/
Follow us: https://www.instagram.com/rx_safety/
Subscribe us: https://www.youtube.com/user/RXSafetyVideos/
Retweet us: https://twitter.com/RXSafetyEyewear/
Contact Detail:
Company Name: RX Safety Glasses
Contact Person: Ryan Phillips
Email: Send Email
Address: 123 Lincoln Blvd, Middlesex
State: NJ 08846
Country: United States
Website Url: https://rx-safety.com/


Source: www.PRExhibition.com