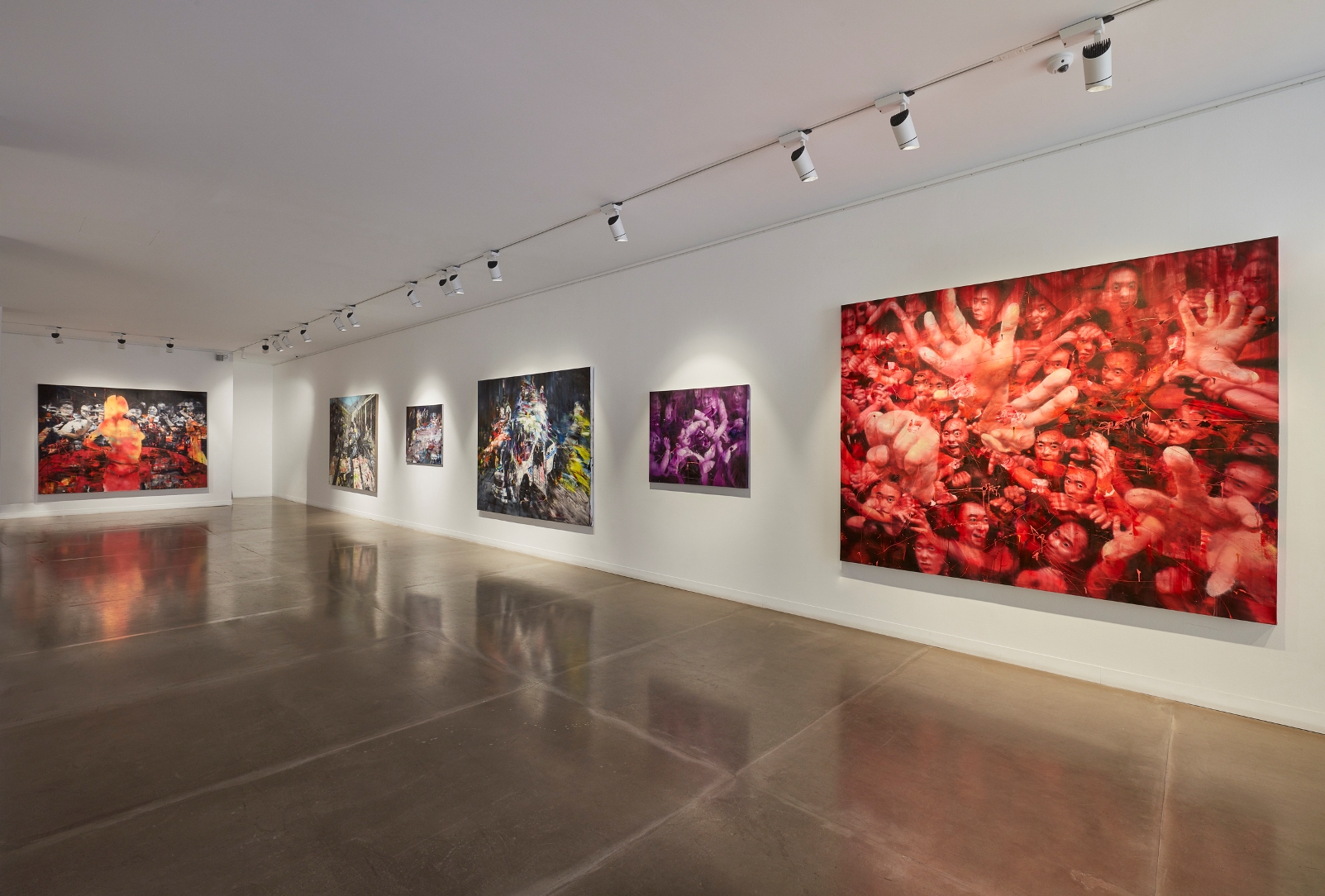 Fine Art Shippers is pleased to share some great news: JD Malat Gallery in London is currently hosting an amazing art exhibition dedicated to the work of Li Tianbing.
Fine Art Shippers, an international fine art shipping company, is pleased to share with you some great news from the fascinating world of art! JD Malat Gallery in London is currently hosting an amazing art exhibition dedicated to the work of Li Tianbing, a contemporary Chinese artist known for showcasing the dualities of today's China in his thought-provoking paintings. This exciting solo show, which has already been called one of the best in London, runs through June 15, 2019.
JD Malat Gallery is a London-based contemporary art gallery representing a broad spectrum of talented artists from different schools and backgrounds. Aimed at providing an opportunity for emerging artists to gain international acclaim, JD Malat Gallery helps showcase their works in various prestigious collections, foundations, and museums, as well as organizes exhibitions in the gallery space in the heart of London's Mayfair. The current exhibition held at JD Malat Gallery is dedicated to the Chinese artist Li Tianbing, who uses a unique visual language to express his cultural origins. It is titled "Urban Scene."
Born in Guilin, China in 1974, Li Tianbing moved to Paris to study at the Ecole des Beaux-Arts, one of the most influential art schools in France. Surrounded by numerous cultural and art resources, the young artist tried different styles and genres but eventually formed his very own, distinctive visual language that made his works so compelling. Since then, Li Tianbing has been combining traditional Eastern techniques with contemporary Western references to create his outstanding paintings with bold and vigorous compositions that perfectly interweave capitalism and communism, modern consumerism and ancient culture, East and West.
Works by Li Tianbing have been exhibited throughout the world, including at Stephen Friedman Gallery in London, Pearl Lam Galleries in Hong Kong and Singapore, Sydney Contemporary Art Fair, ADAA Armory Art Fair in New York, Galerie LOFT in Paris, and Musee de Gajac in Villeneuve-sur-Lot. They are also in many public and private collections, including the DSL Collection, M+ Museum in Hong Kong, the Denver Art Museum, and the Asia Society Museum in New York. Besides, Li Tianbing participated in the Venice Biennale 2013 where he created a site-specific art installation composed of 300 pieces of clothing in variable sizes.
"Urban Scene" at JD Malat Gallery is the latest exhibition of works by Li Tianbing, which is in many ways inspired by "the living dilemma" and the humanitarian crisis. It shows the dualities of today's China through the artist's own experiences and diverse cultural background. At Fine Art Shippers, we strongly recommend that you visit this exciting exhibition at JD Malat Gallery and learn about the context behind Tianbing's impressive politically motivated paintings.
Contact Detail:
Company Name: Fine Art Shippers
Contact Person: Ilya Kushnirskiy
Email: info@fineartshippers.com
Phone No: +1917-658-5075
Address: 30 West 47th Street, Suite # 505B
City: New York
State: NY
Country: United States
Website Url: http://fineartshippers.com/


Source: www.PRExhibition.com